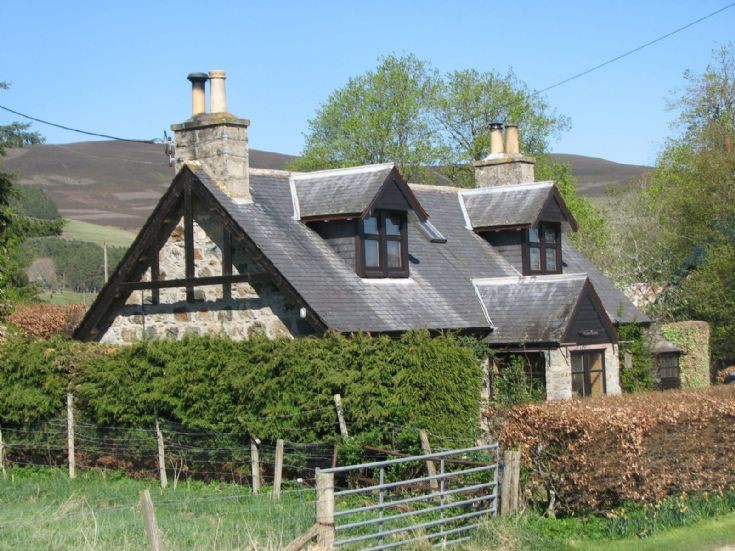 The Glenbuchat Image Library
97 Atnacruichan, The CraigtonAltnacruichan
Allt, burn; na, of the;
Cruden, Crudie, (for Cruach Dain). Knoll of judgment.
Cruach, knoll, pile of stones; dain, gen. of dan, judgment.
Cruich. Hill like a stack. Cruach, high, steep hill.
Cruinn Choire. Bound corry. Cruinn, round; choire, coire asp., corry.
Altnacruichan was built as the general development of the Craigton around 1900
The cottage can be seen to the left of the shop in
1900 postcard
and
photo of Craigton
There are few records of the occupants of Altnacruichan. The ones known are:
Robert Davidson and wife Margaret Jean moved from Woodside Cottage to Atnacruichan bin ?1960's
Jeannie Reid lived at Altnacruichan ? until 1956
Any other information on other residents would be welcome.
Picture added on 22 December 2012 at 17:05
This picture is in the following groups
buildings