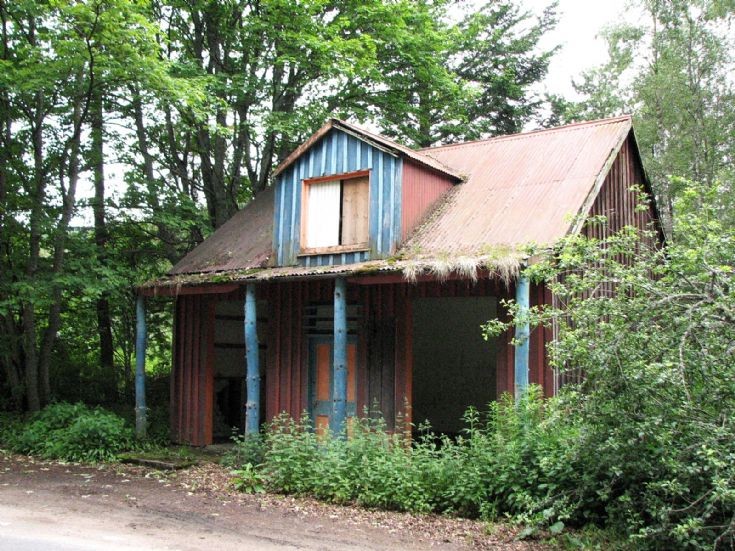 The Glenbuchat Image Library
88 Carrie's Shop Newe
The above photo is of an old iconic building, at the entrance to Strathdon, just before the Bridge over the Don at Newe.
It apparently was originally a shop called Carrie's shop and after it fell into disuse it was used as a bus shelter.
Now derelict it is under danger of being demolished.
It is such an iconic building in Strathdon and is still in reasonable condition. Surely it is worth preserving and put to good use.
If anyone has any knowledge of stories about the building or old photographs of it, I would be delighted to receive them.
Also any comment would be welcome about preserving this fascinating building.
UPDATE:
Unfortunately in August 2011, Carrie's Shop was demolished.
More Information June 2012
Carrie's Shop was apparently owned by Carrie and Alex Emslie (therefore known locally as C&A's). They also had shops at Bellabeg and Roughpark. The shop had no electricity, just paraffin lamps and a gas fridge. Despite this they sold a wide range of goods.
Picture added on 22 June 2011 at 23:34
This picture is in the following groups
buildings