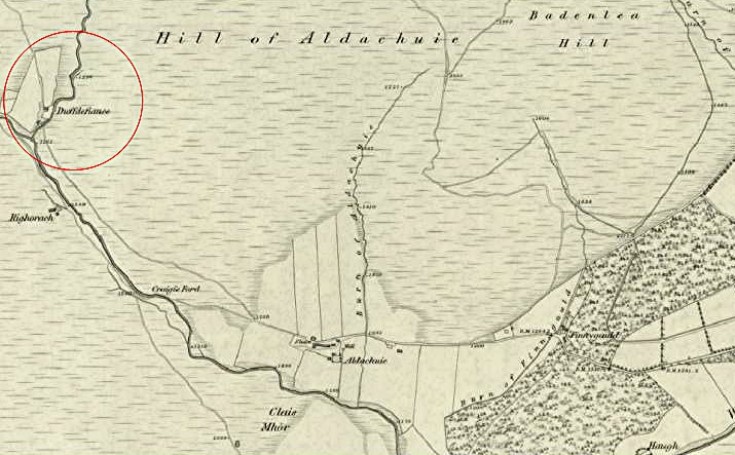 The Glenbuchat Image Library
46 Duff Defiance Duff Defiance
An old right-of-way track runs from Bellabeg in Strathdon, over the Ladder Hills, to Glenlivet. Previously a route for whisky smugglers from Glenlivet.
See entry 49 on Smuggling in the Ladder Hills.
As the route climbs out of Glen Nochty it passes an ruined old house that goes by the curious name of Duffdefiance.
History has it that a local character by the name of
Lucky Thain
once squatted in the house and refused to move even when the laird himself, a gentleman by the name of Duff, the Earl of Fife's factor came and tried to make him move on. Duff, however, may refer to the Earl of Fife himself as the first Earl was James Duff.
Aldachuie. Burn of the cattle-fold. Allt, burn; a', of the; chuith (th silent), gen. asp. of cuith, fold.
Picture added on 25 February 2010 at 23:43
This picture is in the following groups
buildings
Comments: