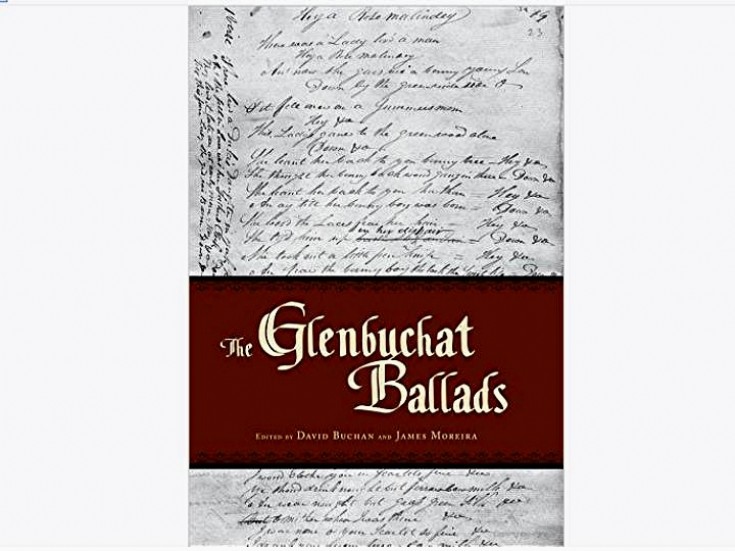 The Glenbuchat Image Library
16 Glenbuchat Ballads
Sometime in the very early nineteenth century, most likely in the year 1818, the Reverend Robert Scott, minister of the parish of Glenbuchat in Aberdeenshire, compiled a collection of traditional ballads.
Scott did not say where he collected his ballads from, or name the performers, but the texts appear to have been drawn from oral sources in the local area. As such, they offer a unique insight into the nature of traditional music in the early 1800s.
Most of the ballad collections produced during the Scottish Romantic Revival were anthologised in Francis James Child's seminal English and Scottish Popular Ballads (5 volumes, 1882–96).
However, the Glenbuchat manuscripts, containing 68 ballads in four folio volumes, were not included.
Indeed, they were thought lost until the complete work came to light in 1949 when it was donated to the Special Collections of the Aberdeen University Library by a descendent of Reverend Scott.
Now the Glenbuchat Ballads have finally been published in full, thanks to a partnership between the University Press of Mississippi and the Elphinstone Institute at the University of Aberdeen. The new volume includes a biography of Scott, a contextual survey of the community, and detailed annotations.
Google books and Glenbuchat Ballads
with introduction to the Ballads and more details about the life of Rev Robert Scott
Picture added on 31 January 2010 at 15:46
This picture is in the following groups
text